2012-11-28 Keynote Speech, Dr. T-J Tarn
Topic: What the Quantum Control can do for us?
Speaker: Prof. Tzyh-Jong, Tarn
Department of Electrical and Systems Engineering Washington University, St. Louis
Location:NTU EE-2 ROOM229
Speaker Profile: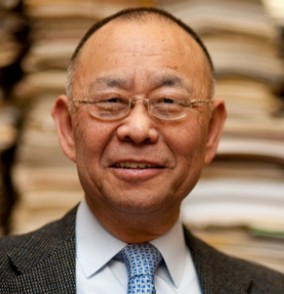 He is currently a Senior Professor in the Department of Electrical and SystemsEngineering at Washington University, St. Louis, USA. He also is the director of the Center for Quantum Information Science and Technology at Tsinghua University, Beijing, China.
In 2010 he received the Einstein Chair Professorship Award from the Chinese Academy of Sciences and the John R. Ragazzini Award from the American Automatic Control Council. He was featured in the Special Report on Engineering of the 1998 Best Graduate School issue of US News and World Report and his research accomplishments were reported in the "Washington Times", Washington D.C., the "Financial Times", London, "Le Monde", Paris, and the "Chicago Sun-Times", Chicago, etc. Dr. Tarn is a Fellow of IEEE and an IFAC Fellow.