CTIMES Ren C. Luo. – The competition with korea!
2013-04-02
The increase of the labor cost, causes manufacturers to focus on the intelligent automated. Some of the countries, invest large number of money in order to show their ambition. What about the robotics industries?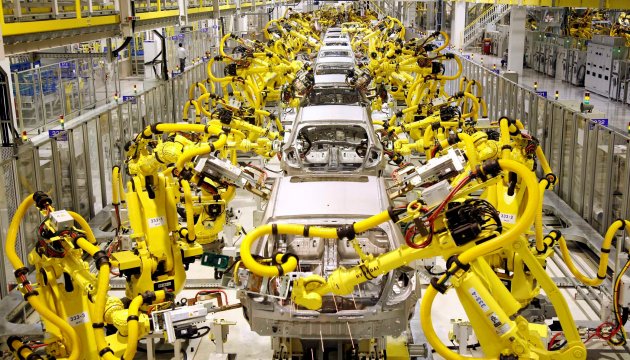 The picture above: Although South Korea has just started to develop their robotics industries, but they take it seriously it become important industries of South Korea. (Picture source: advancedtechnologykorea.com) BigPic: 399x232
According to the definition of the International Federation of Robotics (IFR), there are two categories of robotics. First, Industrial robots are used in automobile, panel, wafer etc. They are capable of welding, assembly, handling and packaging. Second, Service Robots are used in secure, education, health care etc.
Prof. Luo is Professor of Electrical Engineering at National Taiwan University, who was a Scientific Research Staff at Fraunhofer Institute for Production and Design in Berlin, Germany. "America, Japan and Germany has well develop on robotics industries. America robotics industries focus on military use, space exploration and advanced medical machine; German emphasis on social welfare and education, to health care and education robot; Japan has the aging society, robots are mainly service robots and humanoid robots. "said Prof. Luo.

According to ZDNet Korea, Korea invest 350 billion Won (about 317 million US dollar) on the robotics industries. On the other hand, South Korea is promoting Qiu city to be the robotics settlement in 2017/Jun. ,
Intelligent Robotics has become national development priorities. Prof. Luo claim "Government of Japan has put robotics in third place of priorities of national development. On the other hand, Korea put robotics in fourth place of national development. In contrast, what did our government do? "

"Taiwan has a long history of OEM, it's not difficult to upgrade, but what we need is the help of the government, isn't it? This is the advantage of Taiwan, why should we have the hard time with Korea?"

Industrial Development Bureau, Ministry of Economic Affairs Deputy Secretary Leu.j.h agree that intelligent robotics should be developed. He claim "Taiwan's industry is so diverse, including machine tools, molds, equipment, and many other types of robots. Intelligent robotics has 5% output value. In order to balance the industries, department of industrial has to concern the big picture, cannot take the risk of doing one thing"注。」
Leu.j.h explained that the technique of robotics are complicated, the government tend to have the basic need of the industry, and not intent to overtake South Korea nor America. "Taiwan has to know the advantages of itself, cannot be impatient." Said Leu.j.h.
---
【CTIMES reported by 劉佳惠】 2013/03/29/ Friday